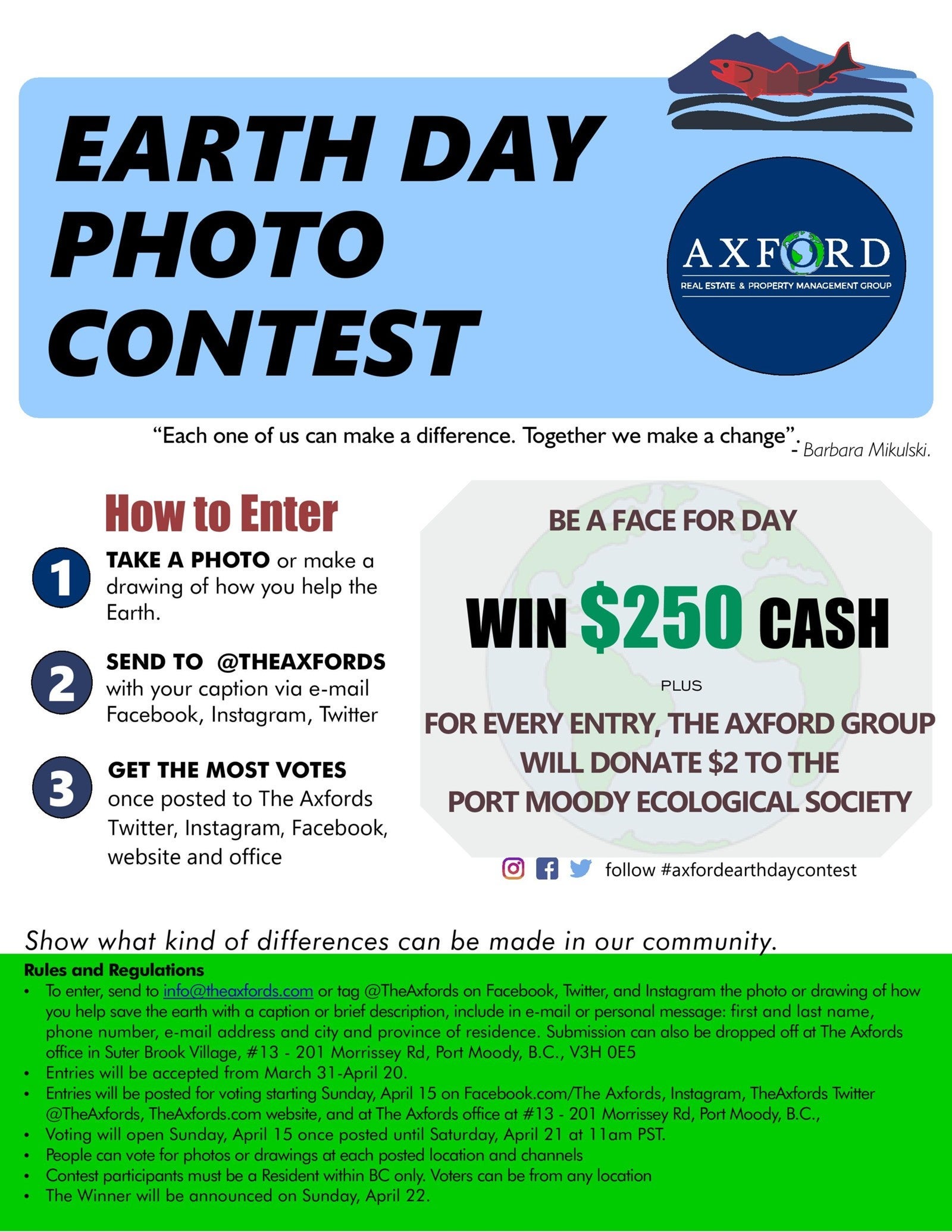 EARTH DAY IS AROUND THE CORNER
and we are looking to spread the message to how the community can help save Earth Day. To do this, we want you and our neighbours to send a photo or drawing of how you help the Earth.

Whether a big or small act, it all counts.
To spice things up, the best photo with the most votes will win $250 dollars. Also, for eve...